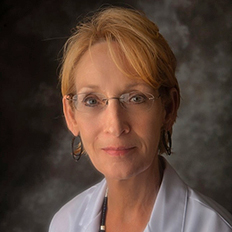 Dr. Julie Shaw
Graduate Programs
Director of Graduate Nursing Programs
Education
DNP Maryville University of Saint Louis
MSN University of Iowa, Adult & Gerontological Nurse Practitioner
BSN University of Iowa
About
Dr. Julie K. Shaw joined Mount Mercy full-time in 2015 and teaches research, pathophysiology, pharmacology, physical assessment, health promotion/disease prevention, and care of vulnerable populations.
Shaw is a certified adult and gerontologic nurse practitioner and is currently in practice at Newleaf Wellness, with previous practice experience in telehealth, intensive care, neurology, post acute care, and palliative care.
Shaw is a member of the American Iowa Nurses Association (ANA), Iowa Nurses Association (INA), American Academy of Nurse Practitioners (AANP), and serves the nursing honor society, Sigma Theta Tau, as faculty counselor of the Kappa Xi Chapter. Shaw is also a member of Academy of Anti-Aging Medicine. 
Shaw's doctoral project was a pre-post cohort study examining the impact of nurse practitioner management of post-acute care patients on 30-day hospital readmissions, which resulted in a dramatic reduction of readmissions and adverse events. This work has been used in supporting and promoting the placement of nurse practitioners in post-acute care facilities. Shaw's current interest is in wellness, post-cancer and treatment-related cognitive impairment identification and interventions. 
Shaw has received numerous awards, including the President's Student Award for Outstanding Community Service, America's Scholar of Promise, and the Nursing Centennial Excellence Award. She was inducted into the National Society of Collegiate Scholars and Sigma Theta Tau International Honor Society of Nursing (Gamma and Kappa Xi Chapters).  
Shaw is a native Cedar Rapidian who continues to devote much of her free time to volunteer activities. She is married with two grown sons and enjoys bicycling, gardening, fishing, reading, and cooking.