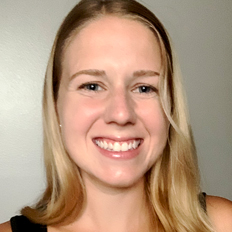 Mady Roth '20
Psychology, Pre-Occupational Therapy
Building Independence
MMU: What made you choose to attend Mount Mercy University?
MR: One big reason was financially based; I was offered scholarships academically and through athletics in track and cross country. Another reason was a desire for a change and for independence. Moving to Iowa gave me that through physical distance from my family in California. I also liked the idea of being more than a number in my classes, and the small class size at Mount Mercy offered that to me.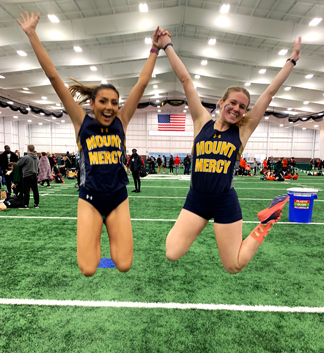 MMU: What was your experience like as an out-of-state student attending Mount Mercy?
MR: My first year after moving to Iowa from California, I was very homesick. It helped that my roommate, and now best friend, was in the same boat. However, I quickly built a community around me at Mount Mercy that made Iowa feel like home. Because of it, I have stuck around ever since.
MMU: Do you have any favorite moments from your time at Mount Mercy?
MR: Some of my favorite moments from my time at Mount Mercy occurred every Thursday during track season. We would have morning workouts in the pool and would go to the dining hall afterwards for breakfast burritos, courtesy of Victor. I would get to spend the morning with all my friends eating the greasiest, most jam-packed burritos made with lots of love from the chef who was a friend to all.
I quickly built a community around me at Mount Mercy that made Iowa feel like home. Because of it, I have stuck around ever since.
MMU: What drew you to occupational therapy?
MR: I began college with an interest in psychology and a general desire to care for others. I thought I would become a clinical psychologist, but quickly learned I wanted to help people in a different way.
My second year at Mount Mercy, I was exposed to the idea of occupational therapy by my now-fiancé, Josh Long '19, who was on a track toward physical therapy. Prior to this, I had only ever heard of it once in my life, and I had no idea what it was. I was guided further and further into the occupational therapy profession by my chemistry and physics professor, Dr. Joe Nguyen.
I shadowed a pediatric occupational therapist that summer and was hooked. I loved the way that occupational therapists use every day routines and activities to improve health and functional abilities. I realized I wanted to be a part of helping people live their lives the best way they possibly could.
Josh Long '19, Mady's fiancé, encouraged her to study occupational therapy.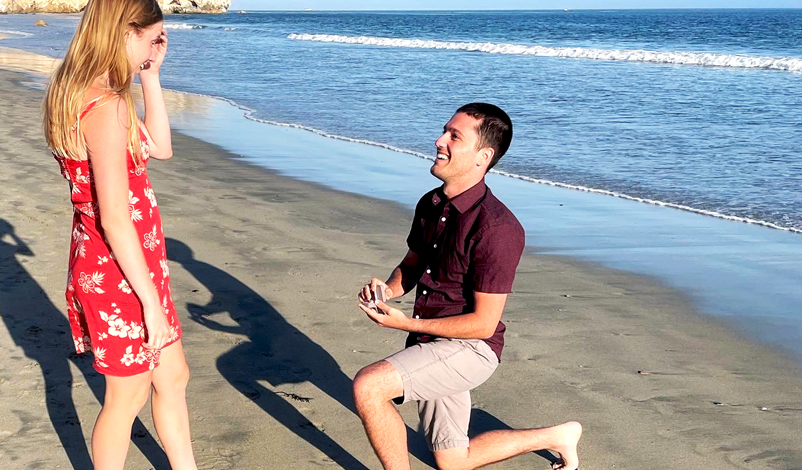 Mady has made many connections at Mount Mercy University which have provided her with friendships, opportunities, and more.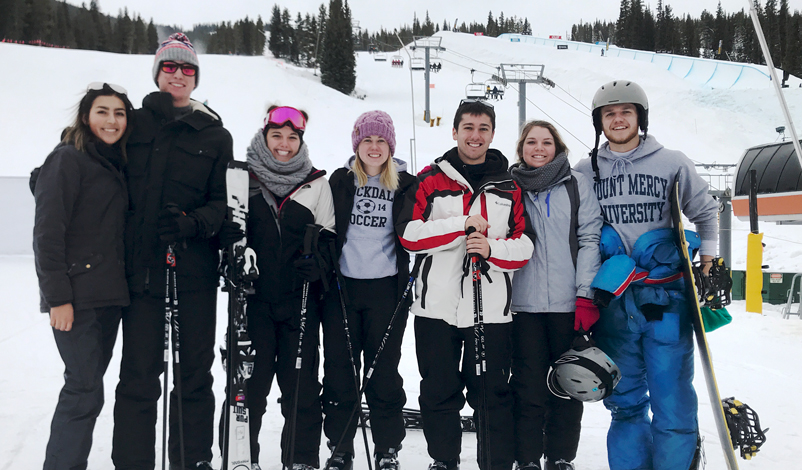 MMU: How did Mount Mercy prepare you for your graduate program?
MR: My science courses and research experiences with Dr. Matthew Bejar at Mount Mercy challenged me and provided me with foundational skills in research and science. 
MMU: What connections did you make at Mount Mercy? How did they impact you?
MR: My connections at Mount Mercy are extensive and have provided me with friendships, professional opportunities, and so much more. They impacted my character, my perspective, and my future. I also found my person at Mount Mercy, and he has impacted my life in so many ways that I never thought possible.
MMU: Anything else you would like to add?
MR: Overall, MMU was where I found my independence and where I decided that I wanted to protect the independence of others within my occupational therapy career.