All-in for the Environment
Speaking for the Trees
"I started with the Office of Sustainability when I was a junior at Mount Mercy in 2018," said Roedel. "One of the things I did was help form Eco Club, a conservation based club on campus. I was fortunate to be afforded several opportunities because of my interaction with the Office of Sustainability including the opportunity to redesign and renovate a rain garden on campus, conduct a tree census on campus, and learn how to plant trees on campus with members of the Iowa Department of Natural Resources."
Volunteers learn how data collected from water gauges support the Audubon Society Great Lakes installation and use of water control structures to control the flow of lakes in Calumet cut off from Lake Michigan.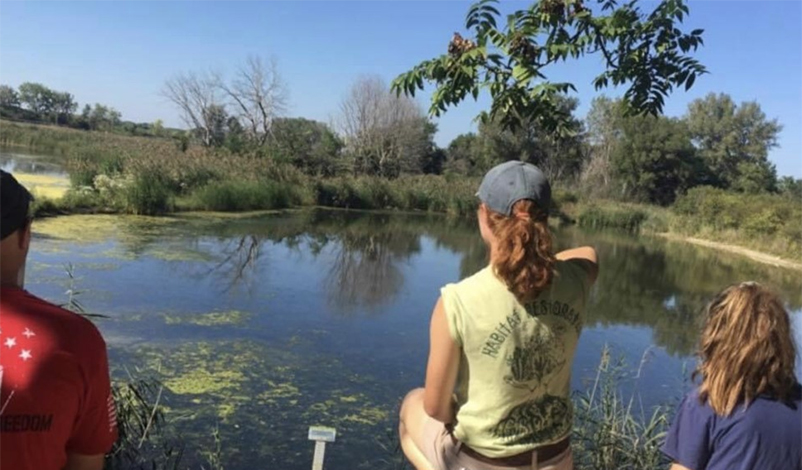 Julia conducting a prescribed burn to promote seed germination, remove dead materials, expose new soil layers and recycle nutrients into the soil.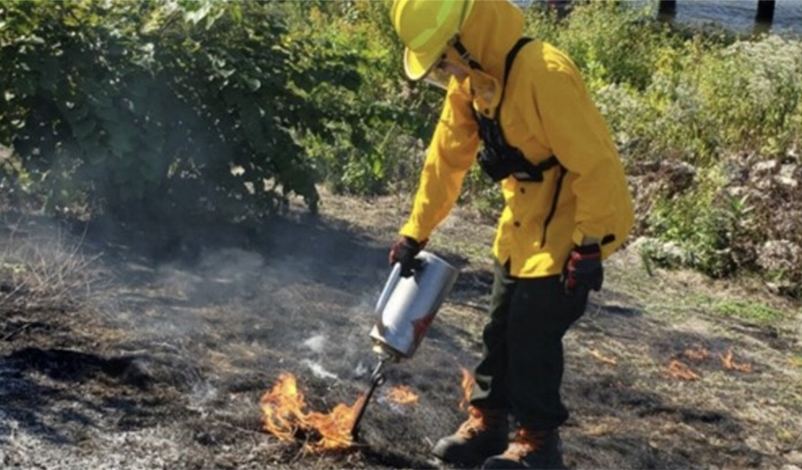 "It was through the Office of Sustainability that I found my internship with the Audubon Society-Great Lakes," Roedel said. "That internship jump-started my career in Habitat Restoration. Since graduating from Mount Mercy University in 2019 with of Bachelors of Science in Biology, I have been conducting habitat restoration and research in a variety of biomes. I have worked with the Audubon Society-Great Lakes and The Chicago Park District along with many other organizations in the Chicago land area. I am currently conducting the Chicago Regional Tree Census for the Morton Arboretum."