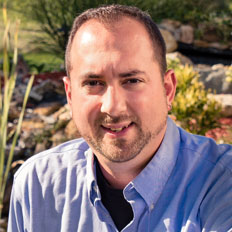 Joshua Reznicow
Director of Strings
Education
BS University of Northern Iowa
MAT Coe College
About
Joshua Reznicow joined Mount Mercy during the Fall of 2023 to direct University Strings.
After completing his student teaching in the fall of 1999, Joshua was accepted for a fulltime string orchestra position within the Linn-Mar School District. He began his career by teaching middle school for the next three years before transitioning to both a middle school and a high school position. After a few years of teaching at both levels, he took on a full-time position at the high school level, where he settled for the next 20 years.
Throughout his career, Joshua had the opportunity to guest direct several honor orchestras throughout the state of Iowa and across the United States. Notably, he has had several pieces commissioned throughout the country, resulting in several premiers of original compositions for both string and full orchestras. Joshua has also created multiple compositions with a number of publishers, including TRN Music Publishers, Tempo Press, Kendor Music, Ludwig Masters, Latham Music Publishers, and Keiser Southern Music Publishers. In addition, Joshua has been commissioned and performed throughout the United States, Canada, and Europe, creating works for professional and amateur groups in string orchestra, full orchestra, concert bands, film, and chamber ensembles.
Before joining Mount Mercy, Joshua earned the String Orchestra Director of the Year (2011) award for the State of Iowa, was honored with a Distinguished Alumni Award from the University of Northern Iowa, won the Texas Orchestra Director's Association Annual Composition competition (2005), served in the Iowa String Teachers Association (ISTA) board as a Large-East member and the American String Teacher Association (ASTA), served as Secretary for the Iowa Composer's Forum (ICF), and  held an assistant coordinator position for Iowa All-State Music Festival.
Joshua also had his composition—"American Sketches"—featured in a volume of Teaching Music Through Performance in Orchestra, had his Linn-Mar ensembles named a Grammy Signature Schools music program twice, has had several pieces selected for the J.W. Pepper's "Editor's Choice" for new music, and many more achievements.
Joshua's interests in his field include guest directing locally and throughout the country, creating new and interesting projects with the Linn-Mar School District orchestras, teaching new music to his students, and writing new music for middle and high school levels.
In Joshua's free time, he enjoys spending time with his lovely wife, Karen, who has supported his musical journey and his children, Aiden and Andrea. He is also a die-hard fan of the Minnesota Twins and Gophers football and basketball teams, and enjoys watching MLB, college, and pro football. Additionally, Joshua is an avid gardener and landscaper of his yard; he is proud of his beautiful garden which he cultivates trees, hundreds of plants, and a pond with koi and four waterfalls that he built himself.