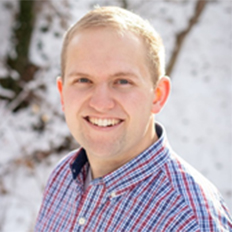 Douglas McPhee
Assistant Professor and Marriage and Family Therapy Programs Clinical Director
About
Dr. Douglas McPhee joined Mount Mercy in 2021 after completing a fellowship in family medicine education at St. Mary's Family Medicine Residency in Grand Junction, Colorado.
At Mount Mercy, Dr. McPhee currently teaches Models of Marriage and Family Therapy, Advanced Models of Marriage and Family Therapy, Therapeutic Techniques with Parents and Children, Spirituality and the Family, Couple Life Cycle, Pre-Practicum, and Practicum. He received his Ph.D. in Couple, Marriage & Family Therapy from Texas Tech University. He received both his M.S. in Marriage and Family Therapy and his B.S. in Psychology from Utah State University.
Dr. McPhee's program of research is primarily targeted towards improving healthcare for marginalized and underserved individuals, couples, and families. At St. Mary's Family Medicine Residency, he authored an awarded proposal to fund inpatient, outpatient, and in-home behavioral health services to Mesa County patients and families with a high rate of hospital stays and E.R. visits.
His peer-reviewed research and theoretical articles were published in various academic journals, including Family Process, Contemporary Family Therapy and The American Journal of Family Therapy. He is known for presenting at The Society of Teachers of Family Medicine, The National Council on Family Relations, and The American Association for Marriage and Family Therapy.
In his spare time, Dr. McPhee enjoys entertaining his two children and spending time with his family. He also prioritizes hiking and being in nature, traveling, playing and watching sports, and savoring a tub of Ben & Jerry's ice cream!