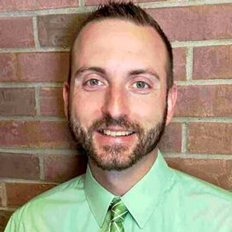 Andrew Beer
Adjunct MFT Professor
About
Andrew Beer was always aware of his passion to help others—in turn, motivating his journey into a psychology career.
During his senior year of college at Mount Mercy, Beer's professor, Dr. Lyle, spoke during a class and inspired Beer to apply for the psychology program. After transitioning into the program, psychology has become a part of his life ever since.
Beer started his professional career at Tanager Place in Cedar Rapids, where he spent six years as a therapist and supervisor. He later went on to become a contract therapist for Ascent Therapy Group in Marion, which is operated by Tanager Place. In addition to his teaching position at Mount Mercy University, Beer also provides play therapy and general clinical supervision for individuals in Iowa. Notably, he was elected into the Iowa Board for Play Therapy and hopes to impact the play therapy community in many ways.
As for his interests in his career field, Beer is fascinated by the diversity of cases he receives and the variety that the field provides. He has specialized training in working with families and children, though his passions extend to a number of areas in the field.
In his free time, Beer loves to play and watch Iowa sports year-round—especially during the warmer months, when he tends to golf often. When he is not enjoying sports, he spends quality time with his wife, Caitlin, and their dog, Herky.