MMU: How did your MMU colleagues help you during this time?
JO: Dennis Dew was the first to check on us and bring needed supplies. Chris DeVault loaned me his chainsaw, which was the only tool I had for two weeks. Neil Bernstein and his wife took us under their wing; we ended every day at their house, where they fed us supper and provided hot showers while our power was out.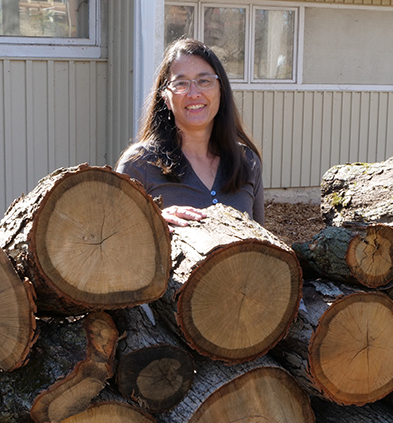 Jennie Schmidt organized a clean-up day where 15 colleagues showed up with chainsaws, rakes, and big smiles. Students sent encouraging messages and even offered to come over and help! I felt truly embraced by my community.
MMU: How did you prep for courses while still dealing with the effects of the derecho?
JO: I had to do as much emotional prep work as anything else: how to welcome and connect with students who were themselves dealing with COVID-19 and derecho stress. Whether in-person or online, MMU's hallmark is our connection with students. If every other thing went wrong, it was still important to me to do that one thing well.