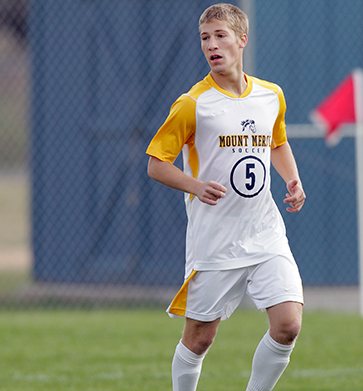 "Aaron is self-motivated and has the ability to lead and work as a team player," said Alesia Hruska, professor of biology. "As an academically talented, dependable, and compassionate person, I have every confidence that he will be a great doctor with a caring bedside manner.""It's humbling to realize how much I relied on my mentors early on," said Lacy. "They helped me grow and pushed me to my limits. I graduated an entirely different person than when I started."
Research at the NASA Johnson Space Center
As a medical student, Lacy became enthralled with the field of space medicine and the concept of human physiology in weightlessness.
"I realized that as technology steadily advances, the limits of the human body may be what prohibit deep space travel unless we devote more time and research to studying how humans operate in space," he says.
In spring 2018, NASA selected Lacy for an aerospace medicine rotation where he could learn from the field's leading experts at the NASA Johnson Space Center in Houston, Texas. He was paired with lead physician Dr. Robert Sanders of the Neutral Buoyancy Laboratory, which is used to train astronauts for spacewalks and also houses an altitude and hyperbaric chamber.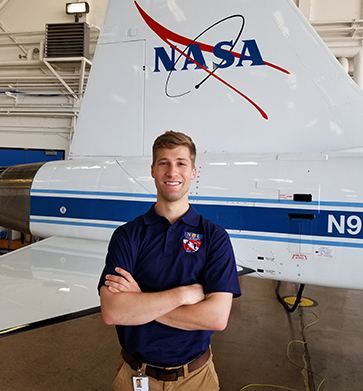 "It was an incredible opportunity to have an inside view into how the human race is pushing its limits as a species," Lacy says of the research that is examining ways to increase the time of useful consciousness for astronauts and aviators when exposed to a low-oxygen environment.
Service in the Himalayas
Intrigued with global health, Lacy left his familiar environment to serve the people of the Zanskar Valley in Ladakh, India, the most isolated part of the Himalayas. Without hesitation, Lacy says the month-long rotation was as unique a clinical experience as one can find in medical school.
"I have worked in many emergency departments during my training, all of which have presented their own unique challenges and difficult environments, but no environment was as challenging as this," said Lacy.
The clinical sites they served were only accessible by foot. The team had to hike over an 18,300-foot pass, camp at altitudes of 14,000 feet, and carry all of their clinic and personal supplies as they traveled between villages. The clinic days varied greatly, treating farmers one day, monks the next, and schoolchildren after that.
"My biggest takeaway from the trip is the culture of Western medicine and how we feel we must fix everything," said Lacy. "But sometimes trying to fix things can do more harm than good, both here and abroad, so we should tread carefully in our daily practices."