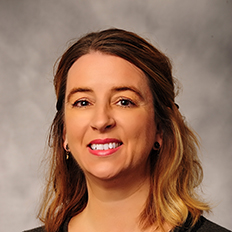 Communication, Literature & Arts
Melinda Westphalen
Instructor of Music and Staff Pianist
Education
DMA University of Iowa
MM University of Iowa
BM Ohio Wesleyan University
About
Dr. Melinda Westphalen received both her doctorate and master's degrees in piano performance and pedagogy from the University of Iowa and her Bachelor of Music degree from Ohio Wesleyan University.
She teaches piano at Mount Mercy University, where she is also the staff accompanist. Dr. Westphalen currently serves as lecturer in music on the Grinnell College music faculty where she teaches piano and keyboard harmony lab and serves as the department accompanist and student recital coordinator.
She is also on the piano faculty of the Orchestra Iowa School. Dr. Westphalen has previously taught at the Conservatory of Piano in Worthington, Ohio, and has been a visiting artist at Cornell College and music critic for the Dorian Piano Festival at Luther College. 
She is a member of Music Teachers National Association and Iowa Music Teachers Association where she is currently serving as district auditions chair and the state piano auditions chair. Dr. Westphalen also judges frequently for piano competitions, festivals and auditions all over the state of Iowa. She lives in Cedar Rapids with her husband Peter and their three children.