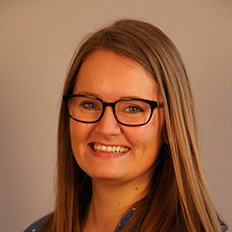 Psychology, Sociology & Social Work
Jaclynn Sullivan
Adjunct Contractor
Education
PhD University of Toledo
MA University of Toledo
BA Illinois Wesleyan University
About
Dr. Jaclynn Sullivan joined Mount Mercy University in 2018 after completing her PhD in cognitive psychology at the University of Toledo.
Prior to the University of Toledo, she earned a Bachelor of Arts degree in psychology and English from Illinois Wesleyan University. While at the University of Toledo, Dr. Sullivan taught Introductory Psychology, Cognitive Psychology, and Statistical Methods, as well as a number of career building workshops for undergraduate students. 
Dr. Sullivan's research is centered on how the mind and body work together to influence human performance. Her research examines how the conditions of the classroom influence students' learning through embodied cognition.
She also seeks to understand how changes in body movement impact overall memory performance, both in the athlete and non-athlete populations. Dr. Sullivan enjoys collaborating with students on these topics and using her research to inform her classroom teaching. 
When not on campus, Dr. Sullivan enjoys hiking, traveling to National Parks, baking, spending time with family, and watching documentaries.