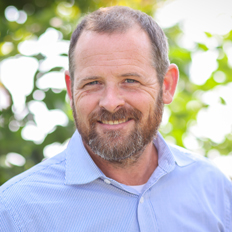 Graduate Programs
Rogan Stoops
Assistant Professor
Education
MBA Mount Mercy University
BS Mount Mercy University
AAS Kirkwood Community College
About
Assistant Director of Business & Leadership Programs Rogan Stoops has been with Mount Mercy since 2018.
With prior experience as a program manager, senior quality auditor, brand manager, team lead for professional development, adjunct faculty member, and more, Rogan brings a wealth of valuable knowledge to the role.
As assistant director, Rogan will be advising students and would like to help make the process more efficient. He'll be working with students in Managerial Marketing and related classes, Systems Thinking and Growth Mindset, Entrepreneurial Endeavors and related classes, Methods of Quality Management, and Organizational Ethics.
He and his wife are self-described serial entrepreneurs, working with their kids on business planning and startups. Some of these ventures include the Potato Project, where they make food and contracts available to businesses and individuals who want to help local food insecurity, and Clear Creek Paintball.