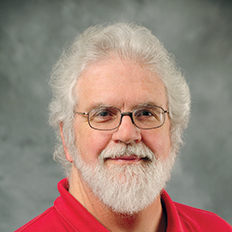 Communication, Literature & Arts
Joe Sheller
Associate Professor of Communication and Mt Mercy Times
Education
MA University of Missouri
BA Marycrest College
AA Muscatine Community College
About
An experienced journalist, Sheller has served as the sports editor, and later editor, of the The Boonville Daily News in Boonville, Missouri, and later became a newsletter editor for a Storm Lake, Iowa publishing company, covering the financial services industry.
He is a regular columnist writing about media issues in the Corridor Business Journal. He was president of the Iowa College Media Association in 2010–2011, and served as its convention director in 2011-12.
Sheller teaches journalism, public relations and speech communications, with expertise in media history. He also serves as the faculty advisor for The Mount Mercy Times student newspaper and is the faculty advisor for the Mount Mercy Bike Club. Sheller is the coordinator of the annual Fall Faculty Series.
He holds a Master of Arts degree from the University of Missouri, a Bachelor of Arts in communication and history from Marycrest College in Davenport, Iowa, and an Associate of Arts degree from Muscatine Community College.