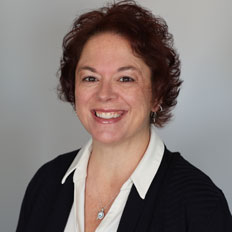 Business
CarrieAnn Scroggins
Assistant Professor of Business
Education
MSL Mount Mercy University
BA Mount Mercy College
About
CarrieAnn Scroggins serves as Mount Mercy University's Assistant Professor of Business.
Prior to joining Mount Mercy, Scroggins worked as a business owner for an online Amazon retail store. There, she managed business operations, provided solutions to customers and clients, and managed the store's purchasing, marketing, and advertising. At Kirkwood Community College, Scroggins was an adjunct instructor, teaching Effective Human Relations/Communications.  She was also a continuing education instructor for Strategic Human Resource Management, and she served as a curriculum writer. Moreover, Scroggins was a project manager—responsible for sales and serving the needs of customers—in the electrical industry and a human resource generalist—recruiting, training employees, administering worker's compensation and administering benefits—at Meth-Wick Retirement Community.
Scroggins's interest in her field is people. She loves the chance to strike up a conversation with anyone at any time. For instance, in the line at the grocery store, saying good morning to people that pass by, or if she can't chat, a smile can go a long way. Being a human resource professional and a business leader, Scroggins has seen firsthand that creating positive interactions can be beneficial for personal and work relationships. There will always be challenges, such as working with negative behaviors, but Scroggins hopes to explore and teach how to create positive interactions to aid in the development of great leaders. She wishes for students to value the benefits of having effective relationships in their workplace and personal lives.
When she is not instructing, Scroggins adores going outside, such as camping, fishing, hiking, and walking. She also enjoys photography and taking photos of scenic views or with people.