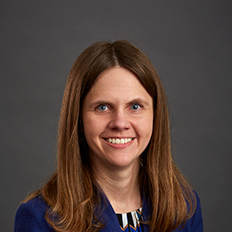 Library
Anna Schmall
Research and Instruction Librarian
Education
MA University of Missouri-Columbia
BA University of Notre Dame
About
Anna is the research and instruction librarian and has worked at Busse Library since 2012.
She answers reference and citation questions, can help with database research, and assists with interlibrary loan and Brightspace. Anna also catalogs the library's collection of periodicals. She is the library liaison to the nursing and education departments. 
Anna has worked at Mount Mercy since earning an MA in library science from the University of Missouri-Columbia. She also has an undergraduate degree in English and economics from the University of Notre Dame. Outside of work she is often working on some type of sewing project.