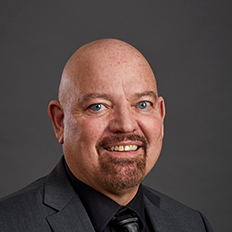 Business
Rob Rittenhouse
Associate Professor of Business
Education
CFA
MBA University of South Dakota
BS South Dakota State University
About
Associate Professor of Business Rob Rittenhouse has been at Mount Mercy since 1985.
Prior to joining Mount Mercy he taught at Sinte Gleska College on the Rosebud Indian Reservation in Mission, South Dakota. Rittenhouse is also a Certified Public Accountant (CPA).
Rittenhouse is an active and visible presence on Mount Mercy's campus. He founded the Investment Club and serves as the student group's adviser, developed the finance major and minor and several new courses, and has served as department chair. Most recently he initiated and presented at a community forum regarding the 2008 financial crisis. He has also served as a finance and economic expert on several local radio and television stations.
Rittenhouse has worked outside of academia in the tax field. When not working, his favorite hobbies include spending time with his granddaughter and riding his Harley Davidson motorcycle.