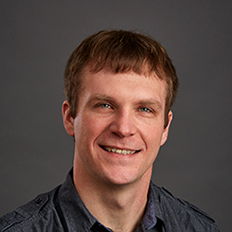 Communication, Literature & Arts
John-Thomas Richard
Special Appointment Faculty in Art & Design
Education
MFA Texas Tech University
BA University of Wisconsin—Platteville
About
John-Thomas Richard was born and raised in Southwestern Wisconsin.
Sticking to his roots, he attended the University of Wisconsin-Platteville, where his passion for working with clay developed. In 2006, Richard graduated from UW-Platteville with a degree in art and American history. He spent the following two years working and developing a portfolio before attending Texas Tech in Lubbock, Texas.
After earning his MFA in May 2011, Richard moved to Cedar Rapids and held a year residency with The Iowa Ceramic Center. During this time, he began working at Kirkwood Community College, and in 2014, began working at Mount Mercy where he currently teaches ceramics, sculpture, and intro to art classes.
Richard is also head of the on-campus Janalyn Hanson White Gallery, where local and nationally-known artists showcase work. 
Publications
Behind the Brooch, by Lorena Angulo, a book focused on the side of the brooch not normally seen
Showcase 500 Art Necklaces, Juried by Chunghi Choo, Professor of jewelry and metal arts at the University of Iowa
Showcase 500 Rings, Lark Books, Three rings accepted by Juror Bruce Metcalf a leading artist and writer on contemporary Jewelry and design