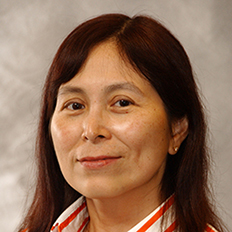 History, Politics, and Justice
Edy Parsons
Professor of History
Education
PhD Iowa State University
MA Iowa State University
BA Iowa State University
About
Dr. Edy Parsons, Professor of History, joined Mount Mercy in 2005 after she received her Ph.D. in history from Iowa State University.
She received her bachelor's degree in English and literature in 1997. She then went on to earn her master's degree and Ph.D. in history while working as a teaching assistant and instructor at Iowa State University.
Parsons specializes in American and East Asian History. Her expertise in both western and non-western fields allows her to introduce valuable new perspectives on the world to her students. Parsons' research areas cover both American and East Asian History. Her courses include Modern East Asia, Recent China in Global Economy, Recent American History, the American Nation, and History of U.S. Environmentalism, Crime and Culture in America, and among others.
Parsons also actively participates in research related to her specialties. She has authored several encyclopedia entries for Women and War, Encyclopedia of the Cold War: A Political, Social, and Military History, and Encyclopedia of Chinese-American Relations. She also wrote articles for Counterterrorism: From the Cold War to the War on Terror. She was invited to write articles for Chinese Americans: The History and Culture of a People. Parsons also presented papers at international and national conferences. Her current research areas include U.S.-China policies and relations, China and Asia, and American history and culture. She is working on two research projects currently. One is about China's Belt and Road Initiative and its impact. The other one is about a culture of fear and the role of Media in America.