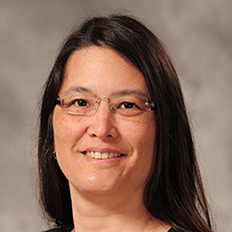 Communication, Literature & Arts
Joy Ochs
Professor of English
Education
PhD University of Michigan
MA University of Michigan
BA University of Wisconsin—Madison
About
Professor of English Joy Ochs joined Mount Mercy in 2001. She had previously taught at Lawrence University and has worked as a park ranger.
She holds a PhD from the University of Michigan, where her dissertation focused on the 17th century playwrights Beaumont and Fletcher.
Ochs is involved in implementing and developing Mount Mercy honors courses, and serves as director of the program. She has published Adapting an Honors Pedagogy to a General Studies Travel Course which appeared in Shatter the Glassy Stare: Implementing Experiential Learning in Higher Education. She is also the program director for Partners in the Parks academic adventure program in Zion National Park.
Ochs is a member of the National Collegiate Honors Council (NCHC), and serves on the NCHC Honors Semesters Committee. She has also served on the Fifteen in Five community planning process within Cedar Rapids, and has taught and chaperoned Mount Mercy students on a winter term course to Belize, in which students learned about Mayan culture, spent three days at a rainforest station, and spent time snorkeling and doing service projects.
In her spare time Ochs enjoys reading her favorite authors, Shakespeare, Jane Austen, and Haven Kimmel, as well as hiking and traveling and spending time with her husband and two children.