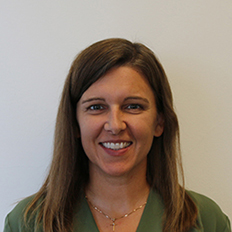 Education
Amanda Klinkenberg
Assistant Professor of Education
Education
MA University of Northern Iowa
BA University of Northern Iowa
Universidad de Oviedo
About
Amanda Klinkenberg joined Mount Mercy University in 2018 as an adjunct instructor and started as a lecturer in education in 2019. 
Before working at Mount Mercy, Klinkenberg had a variety of K–12 experiences, mostly teaching with a focus in Spanish. She previously worked as a Spanish adjunct instructor for Iowa Connections Academy, Spanish instructor for KCC Continuing Education, and Spanish teacher for Burlington Notre Dame High School. Klinkenberg has also worked for Webster City Community Schools, Northeast Iowa Community College, and Hawkeye Community College in the English as a Second Language area.
Klinkenberg's education emphases in college were Spanish, English, and TESOL, with coursework in Hispano-American culture and literature, Spanish grammar and translation, as well as English linguistics, and language acquisition. 
Klinkenberg loves working with students in the classroom and experiencing "light bulb moments" with them. She has fun learning about everything in the world around her, particularly about new languages and cultures. When she is not in the classroom, Klinkenberg enjoys the outdoors, reading, traveling, and doing all those things with her husband and children. She is involved in her Lutheran church and volunteers with her children's activities and in their schools.