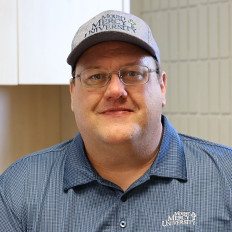 Natural and Applied Sciences
James Jacobs
Associate Professor of Computer Science
Education
PhD University of Southern Mississippi
MS University of Southern Mississippi
BS University of Southern Mississippi
About
Dr. Jim Jacobs joined Mount Mercy in 2020 after long and successful careers in the military, business, and educational sectors.
He has taught computer sciences since 2011 and has previous experience as a researcher at Jackson State University and the University of Southern Mississippi in robotics, artificial intelligence, sensor networks, decision support systems, data compression, and data analytics.
From 2000-2009, Jacobs gained extensive experience as a team leader and systems integration engineer of a nationwide advanced messaging network. This work used various areas, including radio, electronics, control systems, computer systems, and wired and wireless networks.
From 1989 to 1998, he served in the United States Marine Corps as an inspector-instructor and communication electronics technician.  During that time, he traveled the globe and experienced various cultures and environments.
Jacobs believes you accomplish your best work with the support of the people around you. He applies the friends and family method of teaching, which builds a strong sense of community in its members. This community supports personal growth and life-long relationships between its members. The group also helps with employment opportunities and employment advice.
He understands that emotion drives you, and logic should dictate the direction. So, having a cause to motivate you is very important. His motivation is to pay it forward by educating the next generation of computer science professionals. Besides his work on campus, he volunteers his time to local school robotics programs and hosts computer and robotics-based summer education programs.
Jacobs' extensive experience provides students at Mount Mercy with a wide breadth and solid depth of the computer sciences. The experience allows the student to gain a lot more than a classroom experience by applying what they learned to a cause of their choice.  If they can dream it, he can teach them how to do it.