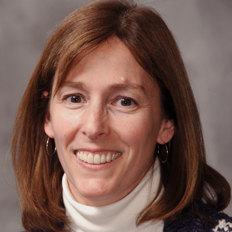 Psychology, Sociology & Social Work
Joni Howland
Associate Professor of Social Work
Education
MSW University of Iowa
BA Luther College
About
Associate Professor of Social Work Joni Howland joined Mount Mercy in 1995, and currently serves as Director of the Social Work Program. She has been the field coordinator since 1997.
Prior to joining Mount Mercy she spent the majority of her career working with adults with chronic illness. Specific assignments included working with AIDS patients and their families at Parkland Memorial Hospital in Dallas, Texas, as the social worker in a regional cancer treatment center, and as the adult cardiology social worker at the University of Iowa Hospitals and Clinics.
In addition to working in direct practice, professor Howland has held several leadership positions in the Iowa Chapter of the National Association of Social Workers, and developed and piloted a healthcare access program at the University of Iowa Hospitals and Clinics.
Professor Howland's academic focus is in the areas of social welfare policy, rural social welfare, community development, and the influence of the European Union on the social welfare of its member states.