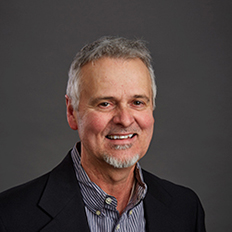 Business
Steve Gilmour
Associate Professor of Accounting
Education
CPA
MAS Northern Illinois University
BS Northern Illinois University
About
Associate Professor of Accounting Stephen J. Gilmour has been with Mount Mercy since 1985.
Prior to joining Mount Mercy he served as a full-time instructor at Northern Illinois University. He worked for a Certified Public Accounting (CPA) firm in Chicago for a few years before returning to Northern Illinois to earn his Masters of Accounting Science degree.
Gilmour is a member of the American Institute of Certified Public Accountants (AICPA) and is the AICPA On-Campus Champion for Mount Mercy.
Gilmour's primary teaching areas include auditing and cost accounting. He also teaches the required accounting course in Mount Mercy's adult accelerated business program for working adults.
Gilmour's role as a professor involves a combination of serving as a role model, mentor, and guide to the diverse group of students he encounters in the classroom. He also works to remain current in the constantly changing accounting profession. Gilmour's background allows him to bring real-world experience into his classroom as he attempts to illustrate to students the personal and financial rewards that accounting has to offer.
With his spare time, Gilmour enjoys walking, music and watching sports. He is a big fan of the Chicago Cubs, Chicago Bears and Iowa Hawkeyes.