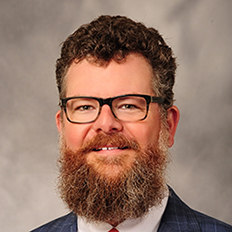 Psychology, Sociology & Social Work
Dennis Dew
Professor of Psychology
Education
PhD Loyola University—Chicago
MA Loyola University—Chicago
BS John Carroll University
About
Professor of Psychology Dennis Dew joined Mount Mercy in 2009. He holds a Ph.D. and a Master of Arts in applied social psychology from Loyola University Chicago, and a Bachelor of Science degree in psychology from John Carroll University.
Prior to coming to Mount Mercy, Dew taught psychology at Loyola University Chicago. He also served as a survey director at the National Opinion Research Center at the University of Chicago, where he managed large-scale, national surveys regarding health behaviors, politics, and the economic decisions of Americans.
Dew's area of expertise includes studying the thought processes behind answering sensitive survey questions, and discovering how people may purposefully or unknowingly distort their answers to appear in a better light. Dew is currently examining how priming can be used to improve the quality of survey responses.
He has presented his research at the American Psychology Association, the Midwestern Psychological Association, the Association for Psychological Science, the Council on Undergraduate Research, Undergraduate Research Program Director Conference and the American Association of Public Opinion Research annual meeting.
At Mount Mercy he currently serves as the undergraduate research coordinator as well as on the Institutional Review Board (IRB) and Academic Assessment Committees.
Areas of expertise include research methods, survey questions, honesty and the scientific method.
In his spare time, Dew enjoys cooking and spending time with his wife and two sons.