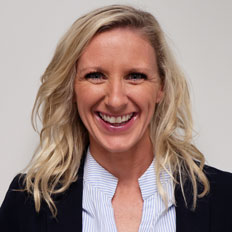 Natural and Applied Sciences
Kelli Rice
Assistant Professor of Exercise Science
Education
MA University of Iowa
BA Central College
About
Kelli Rice, Assistant Professor of Exercise Science, joined Mount Mercy University in 2023, but she's been teaching since 2005.
Rice started her teaching career at the University of Iowa. While there, they offered her the opportunity to work on the Iowa Bone Development Study, a longitudinal cohort study examining the impacts of genetics, physical activity, and fluoride on development.
During her time at Iowa, Rice published a textbook chapter on goal setting with Human Kinetics and an abstract of her primary research in Medicine & Science in Sport & Exercise. Her primary research is Chasing the Kids: Does it Count?, which is an examination of physical activity in middle aged moms with young kids.
Rice presented her primary research at the American College of Sports Medicine annual meeting. Several consumer sources, including MSNBC and the Josh Tesh radio show, discussed her findings.
Outside of the University of Iowa, she served as an Exercise Physiologist for Mercy Hospital's weight loss program, LifeSteps. After her time at Iowa, she accepted a teaching job at her alma mater, Central College.
Following her time at Central College, Rice taught at the University of Dubuque as an Assistant Professor and Human Performance Laboratory Director.
During Rice's time at both colleges, she developed on-campus health and fitness testing and free personal training for staff. She also brought national certification exams to the campuses so their students wouldn't have to pay travel expenses.
Rice also wrote grants for both schools so they could receive kettlebells. She used that equipment to teach an academic course on Russian-style kettlebell training. Rice had the opportunity to teach some of these courses alongside the founder of the Russian Kettlebell Challenge and SFG.
To keep up with the ever-changing field, she moved to an online adjunct position with Dubuque to gain more business experience.
While in an adjunct position, Rice formed an S-Corporation in San Francisco. She consulted for a Bulgarian-based technology firm, where she created a personal wellness device that was nominated for Best of CES.
After her project, she accepted an on-campus adjunct position at Coe College while teaching online for the University of Dubuque. These opportunities enabled her to be home with her two children, Delaney and Garrett.
In 2023, Rice joined Mount Mercy and is thrilled to share her experiences and expertise with the campus community. She believes the mission, people, and exercise science department are a perfect fit for her.
While on the Hill, she hopes to achieve and maintain peak performance and enhance the quality of life for the individuals she serves.
Rice's exercise science interests include personal training and sports/exercise psychology.
Outside of teaching, Rice and her family love to travel, spend time in nature, and train in Brazilian Jiu-Jitsu, where she was ranked number one lightweight in the world for her age and rank in 2023.