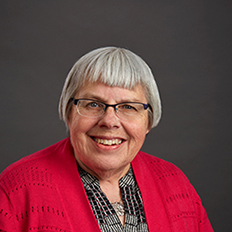 Division of Mission and Ministry
Linda Bechen
Vice President for Mission and Ministry
About
Sister Linda Bechen was appointed vice president for mission and ministry in January 2018.
She supervises the Office of Campus Ministry, collaborates with faculty and staff to foster the institution's mission and identity, and works to infuse and integrate the vision of the founding Sisters of Mercy into all aspects of campus life and ministry.
Prior to MMU, Sister Linda ministered as the parish life coordinator at St. Patrick in Anamosa, Iowa, and the North Linn Catholic Cluster (St. Stephen, Central City, Iowa; St. John, Coggon, Iowa; and St. Joseph, Prairieburg, Iowa). She has also ministered in several Cedar Rapids and Eastern Iowa parishes as a pastoral associate and educator.