Relying on their foundation
After MMU, both Marco and Amy were better prepared to find the segment of the workforce they wanted to work in. Marco started at WCI, a supply chain company in Cedar Rapids, where he traded in the U.S. as well as Germany.
"My academic experience at MMU prepared me for many of the skills required in business, such as professional writing, organizational behavior and various accounting practices," said Fichtner.
Amy also built off of her class experiences. In her junior year, Amy narrowed her focus within psychology to identify where she wanted to go after graduation. Abnormal psychology and research statistics helped her the most in finding her path.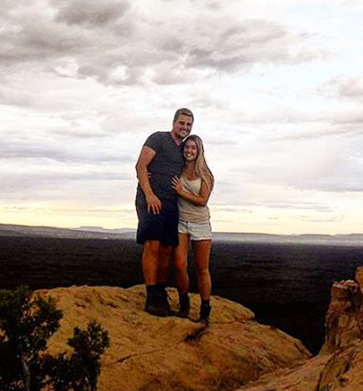 "They helped me to better understand the different avenues within psychology and how to critically analyze journal articles and evidence-based practices," said Amy. "I learned a great deal from the faculty in the psychology department. They helped prepare me for life after college and are a big reason I chose to undertake more studies following my undergrad."
Widening their horizons
In addition to growing academically, Amy and Marco were able to grow personally as well.
"MMU has opened my eyes to other cultures unlike any other experience before," said Marco. "MMU showed me that no culture is better than the other, merely different."
"Mount Mercy helped introduce me to my passion for helping others," said Amy. "Through meeting people from all different walks of life and participating in volunteer work, I gained perspective on how fortunate I was. As a result, I wanted to give back and serve those around me."