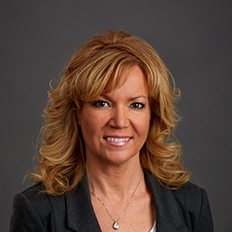 Business
Tracy Tunwall
Associate Professor of Business
Education
PhD North Central
MBA St. Ambrose University
BA University of Northern Iowa
About
Associate Professor of Business Tracy Tunwall joined Mount Mercy in 2006 after teaching at Mount Mercy as an adjunct for five years.
She has previously worked in the for-profit industry in human resources, quality assurance, operations management, and customer service.
Tunwall is currently leading the implementation of Mount Mercy's Human Resource Management program as well as the new sustainability and corporate social responsibility tracks. She is a member of the Iowa Senior Human Resource Association as well as the Society for Human Resource Management. Tunwall also has her Senior Professional in Human Resource certification.
Tunwall holds a certificate in adult learning and literacy, human resource management, and a T1 certification from the World at Work Association. She has completed her PhD in International Business.
In the fall of 2008 and 2010 her case study analysis and biography for a Management textbook was published in a section entitled, "Real Managers." Tunwall also created portions of the instructor manual for The Global Challenge: International Human Resource Management, published in 2011, and published A Case Study Approach to Sustainability of the Workforce: Connecting Employee Engagement Practices and Productive Business Results in 2016.
Tunwall is faculty chair for the Mount Mercy Students in Human Resource Management Club. Her class, "Advanced Topics in Human Resources," recently created a management training program for non-profit organizations, which benefited non-profit organizations including Tanager Place, Catherine McAuley, and Jane Boyd.
In her spare time Tunwall enjoys spending time with her husband, Mike Stutzman, who also teaches at Mount Mercy, and their two sons. She plays bass guitar in a band called Aeroroot, which was recently invited to play at the Rock and Roll Hall of Fame and Museum in Cleveland to participate in the finals of FORTUNE's Battle of the Corporate Bands. Only 55 bands had the honor of playing at the Rock and Roll Hall of Fame. Aeroroot regularly helps raise money for non-profit organizations in the community.