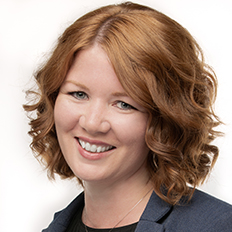 Graduate Programs
Cherrie Spurlin
Assistant Professor - MSL
Education
MSL Mount Mercy University
About
Cherrie Spurlin is the Master of Strategic Leadership program coordinator and an assistant professor of business at Mount Mercy University.
Spurlin believes people are a company's greatest assets and true leadership is about taking the time to mentor, coach, and develop others.
Spurlin brings over 16 years of experience leading teams in multiple industries. She has a master's degree in strategic leadership and is a certified human resource professional. Spurlin is currently attending Liberty University for her Doctor of Strategic Leadership.
Spurlin is an Advisory Board Member for the Salvation Army and is passionate about volunteering in the community. Spurlin led the human resources department of Horizons, which was the recipient of the 2017 Corridor Business Journal Award in Nonprofit Talent Engagement.
At our Virtual Business & Leadership Conference, Spurlin will present Remote Leadership.
More employees are suddenly being asked to work from home. Work dynamics change when coworkers no longer connect in-person, and leaders need to know how to communicatea nd collaborate virtually. Learn the impact leaders have on motivating and engaging a remote workforce while identifying the foundational skills necessary to lead remotely.