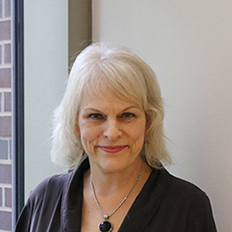 Nursing
Chandice Covington
Dean of Martin-Herold College of Nursing
Education
PhD University of Michigan
MSN University of Texas
BSN University of Texas
About
Dr. Chandice Covington is a board-certified, primary care pediatric nurse practitioner. Her research interests include improving the health of women, children, and families in domestic and global settings. 
With 45 years of professional experience, Dr. Covington most recently was a professor of nursing at Linfield College School of Nursing in Portland, Oregon. Previously, she was a pediatric nurse practitioner at Fort Peck Reservation Tribal School Clinics in northeast Montana. Dr. Covington has two prior dean appointments, serving as dean and vice president of Kaplan University School of Nursing, and dean and professor at the University of North Dakota College of Nursing & Professional Disciplines.
A fellow in the American Academy of Nursing, she earned her Doctor of Philosophy in clinical nursing research from the University of Michigan, and her Master of Science in Nursing and Bachelor of Science in Nursing degrees from the University of Texas.Her extensive teaching experience also includes positions at University of California at Los Angeles, Wayne State University, the University of Texas at Dallas, University of Michigan, and Northwestern State University.
Dr. Covington has authored more than 70 peer-reviewed publications funded by organizations such as the F. Marie Hall Foundation, National Institutes of Health, the Bill & Melinda Gates Foundation, the Elizabeth Glaser Pediatric AIDS Foundation, and the National Cancer Institute. Most recently, she was an investigator on a project to develop an at-breast feeding device to prevent breastmilk transmission of HIV to infants.