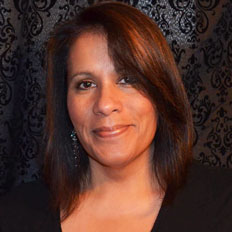 Psychology, Sociology & Social Work
Sonja Bock
Lecturer of Sociology
Education
MA University of Northern Iowa
BA Buena Vista University
About
Sonja Bock, Lecturer of Sociology, joined Mount Mercy University in Fall 2022 and teaches Social Problems, Introduction to Sociology, Introduction to Cultural Anthropology, and Global Race Relations.
Before being a part of the Hill, Bock started out in sales and marketing, before moving on to work with students with behavioral issues in and out of the juvenile justice system. Her work has led her to teach at the collegiate level, blending all of her experiences together. Bock has had the opportunity to work at several colleges and always found it enjoyable to watch many diverse cultures develop on campus.
Bock's thesis has circulated globally, and she currently serves as the Chair of the Cedar Falls Human Rights Commission. She is proud of the work she has done to help every person be treated fairly.
Her interests in her field include genealogy, inequalities, jury selection, and understanding relationships.
As a born and raised South Dakotan and member of the Rosebud Sioux Tribe, Bock has a rich cultural history. She is the mother of three wonderful daughters and a grandmother to a beautiful grandson. She is passionate about diversity, equity, and inclusion and creating a better world for everyone.