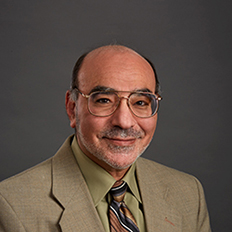 Business
Ayman Amer
Associate Professor of Economics
Education
Graduate Diploma Ain Shams University, Egypt
MBA  Indiana University at Pennsylvania
D.Sci
About
Associate Professor of Economics Ayman Amer joined Mount Mercy in 2000. He teaches economics and quantitative methods, for both undergraduate and Master of Business Administration (MBA) programs.
Prior to joining Mount Mercy Amer taught at New Jersey City University, Drexel University and West Chester University, in Pennsylvania. In addition to teaching, Amer also conducted research for the department of public health in Kuwait from 1978-1984. He holds a Bachelor of Business Administration degree from Ain Shams University in Cairo, and has earned a Doctoral degree in Management Systems from the University of New Haven, Connecticut.
Dr. Amer is a member of the Midwest Economics Association and the Northeast Business and Economics Association. He has presented research papers on gender economics, U.S. immigration, and the economic growth in major United States metropolitan areas. He has served as a panelist on KGRG-TV 9, KWWL-TV 7, and WMT Radio, on various topics including lending ethics, tax incentives, income inequality and social security reform. He also appeared on PBS's national broadcast: America at a cross roads.
Dr. Amer is active in the interfaith community of Cedar Rapids. He was a guest lecturer for the "Children of Abraham" series, and participated in several events organized by the Interreligious council of Cedar Rapids and the Muslim American Society.